British Cars To Be Proud Of!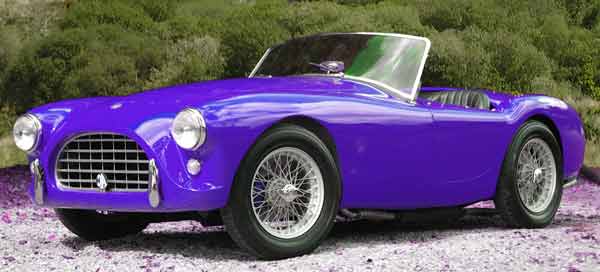 AC Ace
AC (it stood for 'Auto Carriers') had a very chequered background. The first car from the first company debuted in 1903 but financial issues cause a series of liquidations and company name changes until stability of a kind settled on them with a contract to make invalid carriages for the NHS. During it's more settled period, up until 1986, it was owned by a family called the Hurlocks and it was under their ownership that arguably the prettiest car they have ever produced, the Ace, came into production.

It was actually arguably the prettiest car that Britain itself has ever produced, too. Just the job for the young man about town to impress the girls with!

It was initially the idea of John Tojiero, an engineer and racing car designer who dreamed of producing the ultimate sports car. He created an open topped two seater with an alloy body, over a lightweight, ladder style tubular frame with an all-round independent leaf spring suspension. Rumour has it that his inspiration was the Ferrari 166S which was his dream car; it certainly resembled it. There is no record of Ferrari taking copyright action so all's well that ends well!

Tojiero didn't have the resources to create the car himself so he offered it to AC and the Ace came into being in 1953.

The engine was set well back in the chassis giving the car good balance and, subsequently excellent handling. Initially the car was powered by AC's own engine, a two litre straight six, which after a little modification was capable of putting out 100 brake horsepower, but it was based on a design from 1919 so it was hardly state-of-the-art. From 1956 a Bristol engine producing 130 brake horsepower was introduced; this gave a very useful top speed of 130 mph with 0 to 60 in just nine seconds. When this engine was discontinued the Ford Zephyr six cylinder motor to the power output up 270 brake horsepower and reduced the 0 to 60 time to 8.1 seconds.

Racing successes followed; in 1959, for instance, a Bristol 2000 cc engined Ace came first in its class and seventh overall; to put this in context the six cars finished in front of it all had three litre engines!

Before being superseded by the AC Cobra (this was assembled in America using bodies shipped over from the UK) a total of 723 Aces were built and sold. Disappointed British enthusiasts were often forced to buy replica cars instead!