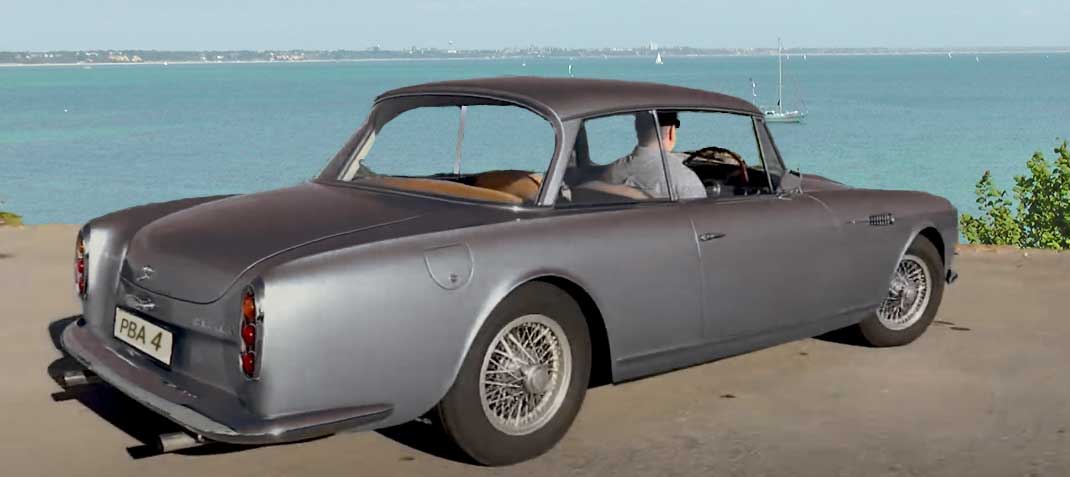 Alvis TC 108G
Why was the company called 'Alvis'? Simple, it was a name which could be easily remembered in any language, and it was a lot better than the original name which was T.G. John and Company Ltd! The company soon developed a reputation for not only producing top-quality cars, but innovative ones too. As early as 1926 they were creating Grand Prix racing cars with front wheel drive and they were the first to sell sports cars with front wheel drive; and long before Alex Issigonis (who eventually worked for them for a while) invented the Mini they had already created all round independent suspension.
Between the wars Alvis followed a trend that most luxury car manufacturers had adopted; they concentrated on building a basic car complete with engine, chassis and all other major mechanical parts, and then they passed it on to one of a number of coachbuilders who finished it off. This had the advantage that a customer could specify pretty much any style required, and have it finished off with individual specifications that made every car unique. There was a large number of coachbuilders, too, in the Midlands at the time; very convenient for Alvis as their factory had been located in Coventry since the 1920s. In the end though, this proved to be the company's Achilles heel.
Like many engineering companies during the Second World War, Alvis stopped building cars and concentrated on war work, building aircraft engines under licence from Rolls-Royce. Disater was just around the corner though.
Coventry was heavily bombed by the Luftwaffe in 1940. The factory producing war materials survived but their car production plant was badly damaged, and along with it a lot of their machine tools were destroyed. By 1946 they were able to restart car production but by then most of their coach building associates had either gone out of business or switch to other products.
By this time post-war austerity had set in and the market for unique but high-priced cars had all but vanished, and instead of relying on outside companies to finish their cars off, most manufacturers had switch to doing this themselves, which was considerably more economical. The only major coachbuilders that stayed in business were Mulliner's and Tickford; and both of these companies had other priorities that came before Alvis. By 1955 Tickford had become part of the David Brown stable, the owners of Lagonda and Aston Martin; and by 1958 Mulliner's had been bought by Standard Triumph. Alvis had to look elsewhere.
They settled on a Swiss company called Carrosserie Graber. This was a prestigious company which had already worked on the Bentley Mk V1 and for Alvis they created the TC 108G, a very attractive two-door coupe, which had a straight six cylinder 3 litre engine producing 104 brake horsepower, giving the car a top speed of 108 mph. The ride was smooth and comfortable, the interior luxurious. It should have been a massive success.
It wasn't. The fact was that it was too expensive. A bus company called Willowbrook could produce them more cheaply but sales were still on the floor. Eventually Mulliner took over Willowbrook, altered the Graber design to mke the car bigger and cheaper, and the TC 108G, possibly the best (but certainly not the most successful) car that Alvis had ever built was abandoned, with less than 40 built.
As for Alvis itself; by 1965 it was taken over by Rover which itself was taken over by British Leyland; the kiss of death for so many British Marques. The business continued however, during several changes of ownership, and the brand survives until this day, creating cars based on the original specifications, but engineered to modern specifications. Including, of course, the three litre Graber Coupe.