British Cars To Be Proud Of!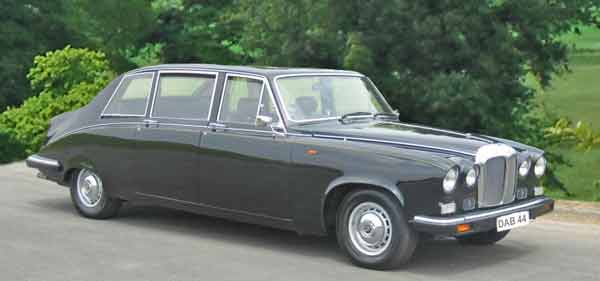 Daimler DS420 Limousine
There is only one word to describe the Daimler DS420 (otherwise known as the Daimler Limousine) and that is 'stately'. If you are a member of a royal household, the Lord Mayor of a major city, or a top diplomat, then this was (and often still is) the conveyance (it is almost insulting to call it a 'car') to be seen in.

Getting married? The drive to and from the church in a white Daimler is, for many, the perfect way to mark the beginning of a new life. Reached the end of your days? There is nothing more dignified than the Daimler Limousine to carry you to your last resting place.

This was the choice of many of the most upmarket institutions; the present Queen, and the late Queen Mother had several. Embassies throughout the world bought them to convey their senior diplomatic staff in peace and comfort. The top hotels invested in them to give their premium clients the type of experience that they expected.

They were hand built, and immaculately finished, between 1968 and 1992. they could carry, or rather cosset, up to 6 passengers. The large number that are still being used for ceremonial occasions is an excellent testimony to their quality. These cars were built to last.

Power was provided by the venerable Jaguar XK engine; the same one that first saw the light of day in 1948, and which subsequently had such a large number of racing successes. This was certainly no racing car though. Although it was capable of quite a decent turn of speed up to about 110 mph, it was designed for comfort rather than performance.

Comfort for it's passengers, that is; the poor chauffeur was squeezed into a cramped and uncomfortable bench seat, and had to control this leviathan using completely out of date controls such as column gearchange and a nasty black plastic steering wheel. However there was a practically soundproof glass screen protecting the passengers, who were spared such discomfort and could sprawl as they wished across the plush, six feet wide rear seat.

Old-fashioned and out of date? Probably. However, many establishment figures felt that the only other car that could offer such prestige and comfort at the time was the Rolls-Royce Phantom V1. And that was more than ten times the price.